Randstad Engineering is looking for a Site Safety Officer for an ongoing project in Fort St John, BC.



Ideal candidate will have more than 5 years of experience in large, complex steel fabrication projects and certifications as Canadian Registered Safety Professional (CRSP), Certified Safety Professional (CSP), or Certified Utility Safety Professional (CUSP) and hands on experience with implementation in large site safety management plan.





If you would like to be considered please send your resumes to: giuseppe.sarmiento@randstad.ca





Giuseppe Sarmiento

Resource Manager



Randstad Engineering is looking for a Quality Manager with prior experience with Quality Control in steel fabrication, assembly and installations. Successful candidate will be a P.Eng with a Level 1 or higher welding inspector certificate in accordance with CSA standards.



The Quality Manager will be primarily responsible for management, oversight and coordination of Quality related to on-Site and off-Site fabrication, assembly and installations. Reviewing all procedures and special processes related to the fabrication, assembly and installation ,welding, non-destructive testing, heat treatment and painting procedures.





The position is based in Fort St. John, BC.





If you would like to be considered please send your resumes to: giuseppe.sarmiento@randstad.ca



Giuseppe Sarmiento

Resource Manager




Payroll Officer/Benefits position application date extension
PAYROLL OFFICER/BENEFITS - FULL TIME EXEMPT POSITION
Competition #28-62
Qualified applicants are being sought for the position of Payroll Officer/Benefits. Applications will be accepted by the Executive Assistant Human Resources until noon, October 22, 2018. Position start date is to be determined.
School District #60 (Peace River North)
School District #60 (Peace River North) is a widely dispersed district which includes two municipalities (Taylor and Hudson's Hope) as well as the City of Fort St. John and numerous rural communities. The District provides educational services for approximately 6100 K-12 students in 22 schools with an operating budget of approximately $63 million.
Position Information and Remuneration
The Payroll Officer/Benefits position is a key member of the Finance team. As a member of the exempt staff the successful applicant will be offered a competitive salary, pension and a Flex benefits package. The hours of work are eight (8) hours per day and are 12 months per year.
This role will provide administration, maintenance and accountability of employee benefits for approximately 800 employees in a multi unionized organization.
This role is responsible for the monthly payroll for the District Casual and Teacher-on-Call payrolls, and to provide support to the Payroll Manager.
Qualifications and Attributes:

The preferred candidate will have an outstanding ability to multi-task, prioritize, and be able to exercise independent judgement and action while dealing with employees at all levels, as well as the public. The successful candidate will possess the following qualifications and attributes:
A Payroll Compliance Practitioner (PCP) designation from Canadian Payroll Association, plus completion of the first year of an accounting/business program at an accredited post-secondary institute will be a definite asset
Extensive knowledge of payroll and benefits computer systems
Good working knowledge of word processing and spreadsheet programs such as Microsoft Word and Excel
Strong interpersonal and communication skills with a demonstrated ability to communicate effectively with all District employees, including administrative staff, teaching staff, support staff and other departments, as well as various benefit carriers
Ability to meet deadlines efficiently while working under pressure and with many interruptions
Impeccable attention to detail, with a high degree of accuracy
Adept at handling confidential and sensitive documents
Comfortable with Data Entry
For more information please contact:
Gloria Roberts, Payroll Manager at groberts@prn.bc.ca
Brenda Hooker, Secretary Treasurer at bhooker@prn.bc.ca
Please apply online via our website http://www.prn.bc.ca/recruit/postings/. If you require assistance with the application process please contact Colleen Stewart at 250-262-6008 or hrcupe@prn.bc.ca
A criminal records search must be completed and results returned to the Administration Office prior to employees starting any position in the District. The successful applicant will be required to successfully complete online safety training courses as part of the probation process.
Full Time
Immediately
By Board Policy Year

10112 -105th Ave, Fort St. John, BC V1J 4S4

11/15/18

If you're looking to jump-start your career with a clear path to advancement, then the Enterprise Management Training Program is for you. Whether you see yourself in sales, business development, customer service or operations, this program will prepare you to create your ideal career. As a Management Trainee, you can count on a defined career trajectory with a clear beginning and an open end — meaning you can take your training and shape your future. And with our promote-from-within philosophy, you will have plenty of opportunities to advance without ever having to change companies.
This position is based out of Fort St. John, BC. 
This position offers targeted annual compensation of $50,000.
Responsibilities:
As a Management Trainee, you'll start learning our business from day one while based out of one of our neighborhood branches in Fort St. John. You will be entrusted to serve as both the face of Enterprise to customers and partners and the behind-the-scenes operational expert. In our structured program, you will master the knowledge and skills you need to eventually run your own branch, cultivate new business and develop your team.
In our hands-on learning environment, you will receive the guidance, mentoring, and support you need to be successful. You will also get out into the community and establish the relationships essential to building your own business.
We'll teach you how to excel at customer service, sales and marketing, finance, and operations. And you'll learn what it means to always put our customers first. Ours is a culture of friendly competition, which is critical to growing our business — and your success.

Qualifications:

Must be at least 18 years old.

4 year Bachelor's Degree (preferred) or 3 year Diploma with the following experience:

Minimum 6 months relevant experience required in one of the following:

Sales

Customer Service

Management/Supervisory experience

Organizations/Clubs – at a leadership level

Community Involvement/Volunteerism – at a leadership level

University/Collegiate or Professional Athletics 
OR
2 Year Business (or Business related) Diploma Degree with the following experience:

1 year Full-Time professional experience in Sales or Management/Supervisory role within the sales or service industry

Must have a valid class 5 driver's license with no more than two chargeable moving violations or accidents within the last three years.

No drug or alcohol related convictions on driving record (DWI/DUI) or criminal record within the last 5 years.

Must be authorized to work in Canada and not require work authorization sponsorship by our company for this position now or in the future.
Full Time
Immediately

Fort St. John, BC

11/3/18
As an OSO, you build safer & healthier workplaces in BC
Do you want to help ensure every worker in this province goes home safely at the end of the day?
We're looking for enthusiastic, knowledgeable, and dedicated individuals to help us build safer and healthier workplaces in British Columbia. If you have at least four years of direct hands-on experience in the forestry or oil and gas industry and have been involved in workplace health and safety, we want to hear from you.
We're hiring now in our Fort St. John office and we'll be reviewing applications weekly — don't wait, apply today for roles scheduled to start in October.
What you'll do:
You'll partner with industry to reduce risk and keep workplaces healthy and safe through education, consultation and enforcement. You'll make a positive, tangible difference by:
Inspecting workplaces to ensure that a safe work environment is being maintained and work procedures reflect effective accident prevention practices
Ensuring that there are no potential health or safety hazards to workers, that workers and the employer have been apprised of their responsibilities, and that first aid services and equipment meet current criteria
Writing orders to ensure compliance with the Workers Compensation Act and Occupational Health and Safety Regulation
Consulting with and educating employers, workers, and others on occupational health and safety matters
Partnering with industry to ensure the success of safety initiatives
Meet one of our occupational safety officers to learn more about the job.
Is this a good fit for you?
We're looking for people who can:
Apply their knowledge of workplace industrial processes, equipment, and technology
Use their interpersonal and communication skills to convey knowledge and gain compliance on complex health and safety issues and concerns within various work environments
Use their critical thinking skills to analyze and evaluate unique workplace health and safety issues and identify effective mitigations and controls
Make and enforce timely decisions independently and objectively, using sound judgment and technical knowledge
Professionally deal with emergencies and sensitive situations
Work variable hours, including Saturdays, be available for emergency call out after hours or weekends, and be willing to travel throughout the province
Your experience and educational background:
A minimum of four years of direct hands-on work experience in either where you have gained broad knowledge of the industry's processes, equipment, terminology, risks and hazards.
General knowledge of occupational health and safety
To see if your resume meets the requirements for this position, please review our resume screening guidelines for this position.
Who are we?
At WorkSafeBC, we're dedicated to promoting safe and healthy workplaces across B.C. We partner with workers and employers to save lives and prevent injury, disease, and disability. When work-related injuries or diseases do occur, we provide compensation, and support injured workers in their recovery, rehabilitation, and safe return to work. We also work diligently to sustain our workers' compensation system today and for future generations. We're honoured to serve the 2.33 million workers and 231,000 registered employers in our province.
What's it like to work at WorkSafeBC?
It's challenging, stimulating, and hugely rewarding. Our positions offer tremendous diversity and excellent opportunities for professional growth. Every day, the work we do impacts people and changes lives. What we do is important and so are the people we do it for.
Our benefits
Being part of WorkSafeBC means being part of a strong, committed team. Along with a competitive salary of $74,104 - $93,527, your total compensation package includes vacation, optional leave arrangements, health care and dental benefits, and contributions toward a defined benefit pension plan. As a member of our team, you'll have access to services and benefits that can help you get the most out of work — and life. Learn more about what we offer.
If you're the successful applicant, we'll be making a conditional offer contingent upon your passing a criminal record check under the . At the time of the offer, you'll need to consent to the criminal record check. Once you get clearance, your offer of employment will be confirmed.
We're an inclusive and accessible employer, committed to employment equity objectives, and we invite applications from all qualified individuals. Please note that this position is restricted to those legally entitled to work in Canada.
To apply
Visit www.worksafebc.com and select Careers to submit a resume and cover letter that details your characteristics, accomplishments, and prior work experience related to the requirements for the position. We can only accept applications submitted through our website.
Thank you, in advance, for applying. Unfortunately, we're only able to contact those whose applications we will be pursuing further.
https://www.worksafebc.com/en/about-us/careers/current-opportunities
Full Time
October

9924 107th Ave, Fort St John, BC V1J 2P6

11/1/18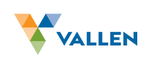 Great Benefits
Vallen is a member of Sonepar Canada, and is one of Canada's leading industrial distribution companies headquartered in Edmonton, Alberta. The Sonepar family of companies includes Vallen, Gescan, Lumen, Sesco, Texcan, Dixon Electric, MGM Electric and Osso.
With over 350 associates and 23 branches, Vallen is able to service local, regional and/or national Industrial, MRO and Safety supply-chain management organizations.
Vallen offers a supportive and rewarding culture that values its people and their contributions. Our values are based on creating an environment where feeling valued, respected and empowered is paramount.
At Vallen, we care about the community around us. Each of our branches participates annually in fundraising for the United Way and other community charities.
To explore and learn more about Vallen, please visit www.Vallen.ca
An exciting opportunity has become available to join our Fort St. John team as an Customer Service Representative.
Key Responsibilities
Responsible for providing customer assistance in accordance with the position requirements and safety standards.
Processing orders as they are received.
Fully utilize the computer system to investigate and track orders, transfers and purchase orders to completion.
Deal and follow through on customer inquiries and complaints.
Continuously updating Branch Manager of customer interests and issues.
Reporting any unsafe work conditions that might occur.
Compliance with corporate strategies and policies.
Assisting with general cleaning of work environment.
Read, understand, and follow Vallen's health, safety, and environment policies and all applicable OH&S legislation/regulations
Actively participate in Vallen's health and safety management system, including training, audits, assessments, safety meetings, and inspections
Identify, control, and report workplace hazards including following WHMIS/TDG requirements and reporting near misses
Report workplace injuries immediately and participate in any return to work programs or requirements
Be fit for duty and physically capable of performing all required tasks
Other duties as required.
The ideal candidate will have the following qualifications:
High School Diploma required.
First Aid Certification preferred.
WHMIS Certification preferred.
Forklift Certification an asset.

Experience
Up to 2 years related experience preferred.
Vallen is an equal opportunity employer committed to increasing diversity in our workforce. We welcome applications from qualified persons in underrepresented ethnic, racial and cultural groups and from people with disabilities.
We thank all applicants for their interest; however, only short-listed candidates will be contacted.
Full Time
Immediately

9312 - 100 Street, Fort St John, BC V1J 3X4

10/30/18

Senior Manager Position
Join the Peace River Regional District team in northeastern BC – world renowned for our friendly people, sunny winter skies, spectacular outdoor recreation and linkages to the Yukon and Alaska. The Peace River Regional District is the largest geographical regional district in British Columbia, covering a vast 120,000 square kilometers. It encompasses four electoral areas and seven member municipalities, with a total population of approximately 63,000.
From river boating to waterfalls - dinosaurs, downhill and cross-country skiing, mountain biking, quadding, horseback riding, fishing, hunting, snowmobiling, camping and hiking - the outdoor activities here are endless. Our region also offers a plethora of indoor recreation amenities; such as, swimming pools, indoor riding arenas, skating arenas and an Olympic sized speed skating track. We boast our one-of-a-kind UNESCO Global Geopark, where you can stand side-by-side with dinosaurs discovered in our own back yard. To indulge your cultural side, our region offers art galleries, performing art centres and cultural centres for your enjoyment. A world-class event centre features renowned international artists and events on a regular basis; such as, Carrie Underwood and the World U17 Hockey Challenge. A multitude of family-friendly community events take place year-round in the Peace; including, world-class chainsaw carving competitions, ice carving competitions, world-class rodeos, and the list goes on. Our region has two school districts and multiple top-notch private schools. The Northern Lights College provides a great variety of post-secondary programs - from trades to business. There are also two regional airports that offer direct flights to Vancouver, Prince George, Edmonton and Calgary.
The vast rural areas provide pristine nature and the opportunity to set down your roots in an oasis away from it all, while enjoying the services you desire; such as, bussing, solid waste disposal and elementary schools - within and outside of municipal boundaries. With such diverse inclusion within our regions' boundaries, there is truly a place for you.
The main Peace River Regional District office is located within the municipality of Dawson Creek. Our staff showcases strength through teamwork and fosters a respectful environment. We are a high-performance organization recognized for our commitment to open and collaborative processes.
The PRRD is eager to welcome an enthusiastic, motivated and team-orientated individual to fill the position of General Manager of Development Services (GMDS). Reporting to the Chief Administrative Officer, the GMDS provides vision and leadership, guides and shapes Regional planning matters, integrates planning operations, and builds teamwork. The GMDS represents the Region with member municipalities, ensuring integration and linkage of land and building corridors, human services, and infrastructure, while developing strategic sustainable growth management strategies. The GMDS motivates departmental teams as they work collaboratively and responsively to provide strong, diverse and sustainable communities in the Region. PRRD organizational values include; accountability, integrity, cooperation, leadership, credibility, respect, trust and honesty. Part of the GMDS role is to establish a culture of respect, teamwork, fiscal responsibility, consistency, professionalism, and quality service delivery in line with PRRD organizational goals. Internal and external relations and collaboration are key.
The GMDS leads a team of 8 with an annual budget of approximately $1 million. They manage all aspects of staffing including scheduling, supervision, coaching and developing, performance management and all other human resource management practices.
The ideal candidate will have a post-secondary degree in planning or a related discipline, and have education related to building inspection and/or bylaw enforcement. They will be an accomplished planner and strategic thought leader, who has excelled in demanding, results-oriented senior management roles. Preference will be given to applicants with a membership in the Canadian Institute of Planners (CIP), who have more than seven years' experience in executive-level leadership roles in unionized local government settings. Applicants should be comfortable and effective in engaging a public audience, and understand diplomacy and the importance of working closely with a Board of Directors. The successful candidate will be approachable, hands-on, and an active contributor who embraces team building, and is passionate about planning and making positive impacts on the future of the community and its residents. A master's degree is planning is an asset.
This exempt position offers a competitive salary, benefits package and an excellent team. If you are interested in this challenging and rewarding career opportunity and want to be a leader amongst our professionals in this bountiful and opportunity filled area, considering making the Peace Country your community and the Peace River Regional District your team!
A detailed job description can be obtained at:
https://prrd.bc.ca/employment/
Applicants are invited to submit their resumes, complete with cover letter and references
"in confidence" to:
Peace River Regional District
Attention: Kelsey Bates, Executive Assistant
E-mail: hrprrd@prrd.bc.ca
Box 810, Dawson Creek, BC, V1G 4H8 Phone: 1-800-670-7773
Closing date for this opportunity is 4:00 p.m. on November 19, 2018.
We thank you for your interest, however, only those applicants selected for interviews will be contacted.
Full Time
Immediately

1981 Alaska Ave, DAWSON CREEK, BC V1G 4H8

10/30/18
Light Duty Cleaner
Wage: $16.00 per hour. This is a full time position (36.5 hours).
Light Duty Cleaner duties: Sweep, mop and wash floors, Wax and polish floors, Dust furniture, Vacuum carpeting, area rugs, draperies and upholstered furniture, Clean, disinfect and polish kitchen fixtures and appliances, Disinfect operating rooms and other areas, Clean and disinfect bathrooms and fixtures, Clean and disinfect elevators, Pick up debris and empty trash containers, Wash windows, walls and ceilings, Clean changing rooms and showers
Workplace Settings: Office building, Industrial facility, Commercial building, Private residence, Recreational Facility.
Security and Safety: Bondable, Criminal record check
Work Conditions and Physical Capabilities: Fast-paced environment, Work under pressure, Tight deadlines, Repetitive tasks, Handling heavy loads, Physically demanding, Attention to detail, Combination of sitting, standing, walking, Standing for extended periods, Bending, crouching, kneeling.
Essential Skills: Reading text, Numeracy, Writing, Oral communication, Working with others, Problem solving, Decision making, Critical thinking, Job task planning and organizing, Significant use of memory, Continuous learning
Education: No post secondary education required.
Training: Will be provided.
How To Apply: Hamilton Janitorial Services
#103 8623 101Ave
Fort St. John, BC V1J 2A3
Email: admin@hamiltonjanitorial.com
Fax: 1-800-460-0803
Phone: 250-787-5483
Full Time
Immediately

Fort St. John, BC V1J 2A5

10/27/18
Class 1 Drivers Wanted
We are currently looking for experienced drivers based out of Fort St. John, BC.
Drivers will be driving End Dump Trailers.
Drivers must have a Class 1 license.
Drug testing and safety tickets required.
Please email for more information and/or forward resumes to astroh@jocoinvestco.com
Full Time
Immediately

Fort St John, BC V1J 2B7

10/21/18
North Peace Savings and Credit Union (NPSCU) is recruiting for a Financial Consultant – Lending. NPSCU is a full-service financial organization offering retail and business banking, investment and insurance products. Located in Northeast British Columbia, NPSCU has proudly served the north for over 65 years. With over 12,000 members amongst its five branches, NPSCU remains committed to the social and economic well-being within the communities it serves.
Reporting to the Manager, Personal Lending, the Financial Consultant will complete the sales and underwriting of a full range of lending products and services by identifying and pursuing relationship building opportunities within the existing portfolio, through referrals and active business development. This position will be required to champion NPSCU's sales and service culture by participating in branch campaigns, promotions, outbound sales calls, establishing member and potential member relationships and business contacts and assist peers in resolving complex questions and inquiries.
If you are a financial services professional with excellent sales and service skills, and the ability to work independently with a strong passion for sales and a commitment to superior member service we want to hear from you.
To apply, please provide a cover letter and résumé by October 31, 2018 in confidence to:
Olivia Young, Human Resources Manager
North Peace Savings and Credit Union
10344-100th St
Fort St. John, BC, V1J 3Z1
Fax: 250-787-9191 or E-mail: careers@npscu.ca
For a complete role description, visit: www.npscu.ca
North Peace Savings thanks all applicants for their interest; however, only those selected for an interview will be contacted.
Full Time
Immediately

10344 100 Street, Fort St John, BC V1J 3Z1

10/16/18
IT Professional position available
DISTANCE EDUCATION NETWORK CONSULTANT
COMPETITION #40-61
The Key Learning Centre is a building and staff that supports four different programs and offers alternative forms of learning from the traditional brick and mortar model. We are becoming more and more reliant on digital content and are looking to create more elements that are interactive and promote social/emotional learning. Please apply online by noon October 12, 2018, via the website listed below.
The Distance Education Network Consultant is a member of the exempt staff and will be offered a competitive salary and Flex benefits package. This position is based on eight hours per day twelve months per year.

Job Summary

Reporting to the School Principal, this onsite position is responsible for technological support to both staff and students. The continuous creation and refinement of building and program technology infrastructure as well as working as collaboratively in creating the vision and goals for the evolution of using technology to improve our delivery of content and social learning environment.


Job Duties
Conversant with databases - specifically SQL & relational DB's
Be able to build in Filemaker and Moodle SQL DB's
Be able to extract, migrate and manage data between Moodle and Filemaker database systems
Conversant with and able to build pages and objects using HTML5, PYTHON, PHP & OS SCRIPTS
Create, manage, store and link content across LAN's, WAN's and the Cloud
Provide tech support to students and staff
Manage servers, networks and accounts and grant appropriate levels of access to various user groups
Working knowledge of MacOS/Window &-10/Linux (specifically Ubuntu)
Participate in staff development and training
Support a variety of educational technologies
Support VOIP within and across the broader School District
Collaborate with District IT on services within and across the broader School District
Perform other job related duties as directed by School Principal
Qualifications
Formal IT training and education. An IT degree or diploma related to the above job duties is a requirement
Minimum 2 years recent and relevant experience within the last 5 years in a relevant IT field
Record as a problem solver
Ability to work alone or be a self starter
Working with people is the core of an educational institution. A helper/solver mindset is critical to this role. The successful candidate should be motivated by the team's success
A criminal records search must be completed and results received at the Administration Office prior to employees starting any position in the District
For more information, please contact:
Norbert Kaspar at (250)261-1604 or email nkaspar@prn.bc.ca
Application for this position, along with supporting documentation, will be submitted through the Apply to Education online process via our website at http://www.prn.bc.ca/recruit/postings/. If you require assistance with the online application process please contact Colleen Stewart Executive Assistant Human Resources at 250-262-6008.
Full Time
Immediately
By Board Policy Year

10511 99 Ave, Fort St. John, BC V1J 1V6

9/28/18
Along with the 11 jobs posted by NortheastBCJobShop.ca employers, we found the following positions:
We're on a mission to build the relationship-focused bank of the future and we're looking for passionate team members who can get us there. Our distinct culture is built on a shared commitment to do ...
Dawson Creek, BC, Canada

10/26/18
What is the opportunity? As our Commercial Account Manager Trainee, you are in a proactive, face-to-face client relationship role in RBC's Commercial Banking platform. The program is based primarily ...
Fort St. John, BC, Canada

11/16/18
Are you looking for a sales career with a progressive, innovative, fast paced, growing company? Are you a motivated self-starter with a passion for sales? Are you highly motivated to build a client ...
Fort St. John, BC, Canada

8/9/18
Energetic Services is an industry leader in oilfield logistics & specialty services with locations in BC and AB. We have an exciting and rewarding employment opportunity for an Area Manager at our ...
Fort St. John, BC, Canada

9/19/18
Canadian Tire in Grande Prairie is looking for Sales Associates, Cashiers and personnel with experience in Hunting. If you like working in a fast-paced environment that involves constant interaction ...
Fort St. John, BC, Canada

9/12/18
The Client Administration function is a vital part of the firm's National Shared Services. This highly skilled group of over 600 administration professionals in 33 offices supports the firm's Tax ...
Fort St. John, BC, Canada

8/22/18
Location: 9116 107th St, Fort St John, British Columbia, V1J6E3 The decision to join a company is a big one. We have opportunities for hard working, energetic and reliable people just like you. Why ...
Fort St. John, BC, Canada

10/25/18
Hallmark's core business is greeting cards, but there's much more to us that just that. Our product range includes gift wrap, ornaments, keepsakes and home décor. We distribute and sell social ...
Fort St. John, Canada

8/20/18
Powerhouse Retail Services
Powerhouse Retail Services
We are currently recruiting for an independent contractor to fill the role of 'Visual Merchandiser' in the Fort St John, BC area to complete monthly service calls in the local Walmarts. This ...
Fort Saint John, Canada

5/28/18
Licensed Land and Resource Specialist Licensed Science Officer (Other) 3 This position is also posted as a STO under REQ 55749 This position can be performed from any of the following communities
Dawson Creek, BC, Canada

11/15/18
Performance Management Analyst Administrative Officer R21 An eligibility list may be established For this opportunity, please do not apply by submitting your profile/resume on the BC Government ...
Fort St. John, BC, Canada

11/16/18
Canadian Tire in Grande Prairie is looking for several Automotive Service Installers to perform oil and lube service, tire installation, tire rotation and balancing, and light vehicle maintenance and ...
Fort St. John, BC, Canada

9/12/18
Closing Date: November 30, 2018 Reporting to the Maintenance Supervisor. Responsibilities : * Be a courageous safety leader, adhere to and sponsor safety and environmental rules and procedures
Fort Saint John, British Columbia, Canada

11/7/18
Start a brand new career with proven support, flexibility -- and no limits. We're looking for professionals with a track record of success to join our growing financial services firm. Ambitious ...
Fort Saint John, Canada

9/30/18